Joseph M. Burnett
President & CEO
Mr. Burnett joined us as our Chief Executive Officer and President and became a member of our Board of Directors in November 2017. Prior to joining ClearPoint Neuro, he served as Vice President and General Manager of Neuro Diagnostics and Therapy at Royal Philips, a publicly traded global health technology company, since March 2016. Prior to serving in such role, Mr. Burnett was the Senior Vice President and Business Leader of Image Guided Therapy Devices at Royal Philips and General Manager of Volcano Corporation (a Royal Philips company) from February 2015 to March 2016. Before joining Royal Philips, Mr. Burnett worked for Volcano Corporation, where he served in various positions from November 2004 to February 2015, most recently as Executive Vice President and General Manager of its Coronary & Systems Business Unit. Prior to joining Volcano Corporation, Mr. Burnett served as an R&D Engineer and Product Manager at Guidant Corporation from August 1999 to November 2004 and worked as a Bio-Medical Engineering Researcher at Duke University from May 1998 to May 1999. Mr. Burnett holds an MBA from The Fuqua School of Business at Duke University and a B.S.E. degree in BioMedical Engineering from Duke University.
Danilo D'Alessandro
Chief Financial Officer
Mr. D'Alessandro joined us as Vice President of Finance in September 2020. Prior to joining ClearPoint Neuro, from April 2015 he served as the global Head of Finance for the Image Guided Therapy Devices Division at Royal Philips, a business unit representing cumulative inorganic investments of approximately $4 billion and more than 3,000 employees. From July 2011 to April 2015, Mr. D'Alessandro was part of the Corporate Mergers & Acquisitions function at Royal Philips focusing on its Healthcare division. Prior to that role, Mr. D'Alessandro served in Royal Philips Personal Health's division in various financial roles in the Netherlands starting in October 2007. Mr. D'Alessandro holds a Master of Science in Accounting & Finance from the University of Bath and an Undergraduate degree in Institutions and Financial Markets Management from the Università Commerciale L. Bocconi.
Mazin Sabra
Chief Operating Officer
Mazin Sabra has served as Vice President of Supplier Quality Engineering for Philips, a multinational health technology company, since April 2021. In this role, Mr. Sabra led a global team responsible for the quality performance of suppliers for Royal Philips' products ranging from Class III medical devices to consumer products. He was also responsible for the business procurement strategy, supply risk management, profitability, and growth. Prior to serving in this role, Mr. Sabra held several roles at Philips since June 2016, including serving as the Vice President for Procurement Engineering for Philips' Connected Care business, and serving as Senior Director for Procurement Engineering for its Image Guided Therapy Devices business. Prior to joining Royal Philips, Mr. Sabra was employed at Stryker Corporation for eleven years, serving in several management level roles. From 2011 to 2016, he served as the Director of Asia Strategic Sourcing for Stryker, based in Suzhou, China, with responsibility for Asia based suppliers providing products to Stryker manufacturing sites globally. Mr. Sabra holds a bachelor's degree in Industrial & Systems Engineering from The University of Michigan.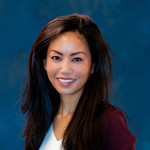 Ellisa Cholapranee
General Counsel
Ellisa joined ClearPoint Neuro in April 2021. In this role, she oversees all legal issues related to the development and implementation of the company's business strategy, compliance, corporate governance, and general commercial matters. Ellisa has almost a decade of experience advising companies in the life science and medical device sectors. Before joining ClearPoint Neuro, she was Senior Legal Counsel for the Image Guided Therapy Devices Division at Philips. Prior to that, Ellisa served as Senior Corporate Counsel at MilliporeSigma, a global life science company focused on providing solutions to pharmaceutical companies in every step of the biotech production chain, from research to drug manufacturing. She also has several years' experience in the corporate and financial services departments of leading law firms in Boston and Chicago, where she counseled clients in the areas of corporate law, public offerings, mergers and acquisitions, and venture capital. Ellisa holds a Bachelor of Science in Mathematics from Carnegie Mellon University, and a J.D. from the Northwestern University Pritzker School of Law.
Jeremy Stigall
Executive Vice President and General Manager of Biologics & Drug Delivery
Jeremy joined ClearPoint Neuro in July 2020. He is a proven leader in the medical device industry with over 20 years of experience, starting his career at Guidant Corporation and Abbott Vascular, holding various positions within R&D, Engineering and Operations. Jeremy was responsible for the development and commercialization of several key stent delivery systems and drug-eluting stent platforms. He has since held various positions managing cross-functional groups of Scientists and Engineering Leaders at Volcano Corporation and Philips, most recently as the Technical Leader and Director of R&D. As a Director, he managed a global team responsible for advanced development, new product introductions for the Coronary, Peripheral & Heart Rhythm business units as well as establishing value creation within the devices business. Jeremy played a key role in the acquisition of several companies which were integrated into the Philips strategic plan and has provided organizational diligence towards many strategic investments as well as a key information provider in the transactional strategies. In addition to providing organizational direction, Jeremy managed the technical experts within engineering in the field of Electrical, Mechanical, Biomedical, Acoustics, Physics, Material Science and Transducing. As an innovator in the medical device space, Jeremy currently holds 30+ granted patents in the US and has several key patents pending.
Rob Korn
Vice President of Business Development
Rob Korn joined ClearPoint Neuro in March of 2023 as the Vice President of Business Development. Rob has been working in the medical device and healthcare industry for over 20 years with various organizations. His background includes leadership positions at Johnson & Johnson and Medtronic. Rob has extensive experience in building and leading commercial organizations focused on organizational growth in the Neuroscience markets. His previous leadership roles include the Vice President of Sales & Marketing at MRI Interventions, Senior Vice President Sales & Marketing at IMRIS, and Senior Vice President of Global Sales at Hyperfine. Rob is a graduate of The Ohio State University in Columbus, Ohio and holds a Bachelor's degree in Business Administration/Marketing.
Lyubomir Zagorchev, PhD
Vice President of Clinical Science & Applications
Lyubomir joined ClearPoint Neuro in December 2019. He holds a PhD in Biomedical Engineering from Dartmouth College, and a second PhD in Computer Science from Wright State University in Dayton, OH. Lyubomir brings over 20 years of R&D and Clinical Application experience. Prior to joining ClearPoint Neuro, Lyubomir spent more than a decade with the Clinical Sites Research Program at Philips Research. He was responsible for providing technical expertise and establishing collaborative relationships with hospitals, academic institutions, scientific organizations, and governmental agencies to support the long-range objectives within the global research program of Philips in the areas of multi-modal imaging and image-guided interventional procedures. Subsequently, Lyubomir became the Head of Clinical Science at Philips Neuro, where he continued to stay focused on key innovation and growth.
Chris Yelley
Vice President of Operations
Mr. Yelley joined ClearPoint Neuro in January 2012 as Vice President, Operations. He has over 30 years of medical device experience in all areas of the business, including operations, manufacturing, engineering, quality and field support. Mr. Yelley possesses varied experiences in implantables, including stents and neuro coils, balloon catheters, neurovascular catheters and guidewires. Prior to joining the company, he served as Director of Operations/Engineering for ROX Medical, Director of Engineering for ev3/Covidien, Vice President of Operations at IntraLuminal Therapeutics and Vice President of Operations at Intravascular Research Limited. Mr. Yelley began his career with Medrad, then spent 12 years with ACS/Guidant in the engineering and operations area. He also possesses international experience, having spent three years in Europe during his tenure with Intravascular Research Limited. Mr. Yelley holds a BS degree in Chemical Engineering from Carnegie Mellon University and a MS degree in Manufacturing Management from Kettering University.
Jacqueline Keller
Vice President of Marketing
Ms. Keller joined ClearPoint Neuro in November 2019 as Vice President, Marketing. She has worked in healthcare for over 20 years, building clinical research departments in radiology at Johns Hopkins University and Boston University before moving to the medical device industry where she held upstream and downstream marketing and market development roles for start-ups, mid-sized and multinational companies. Ms. Keller previously held global senior leadership positions at Volcano and at Royal Philips, post-Volcano acquisition, where she headed up KOL engagement and innovation in image-guided therapy for the interventional cardiology and peripheral vascular segments. Most recently, she served as Vice President, Sales and Marketing at Artemis Institute for Clinical Research, a network of sites conducting pharmaceutical trials for CNS and Internal Medicine indications. Ms. Keller holds a Bachelor of Arts degree from McGill University, and an MBA from the University of Maryland, College Park.
Timothy Orr
Vice President of Software Development
Tim joined ClearPoint Neuro in August 2013 as the Director of Software Development. Initially, he served as a software engineering contractor for ClearPoint Neuro from 2007-2012 and was involved in the development of the very first clinically approved ClearPoint® system. Tim has extensive experience leading the development of state-of-the-art medical device software in both commercial and research-based environments. He has worked for large medical device software companies, such as Merge Healthcare and Agfa Healthcare, as well as for some of the largest research hospitals in Canada, including the University Health Network (UHN) and the Hospital for Sick Children. Tim has close to 15 years experience architecting, designing, and developing innovative software solutions in the fields of image-guided surgery, computer-assisted surgical planning and interventional radiology. Prior to joining ClearPoint Neuro, he served as a Software Development Manager at Merge Healthcare, where he architected, developed and managed an interventional radiology product line for the entire corporation. Tim holds a Bachelor of Applied Science in Computer Engineering from the University of Waterloo, as well as a Master of Science in Medical Biophysics from Western University and has been a licensed Professional Engineer since September 2011.
Philip Hotte
Principal Software Architect
Phil joined ClearPoint Neuro in June 2013. He has provided technical leadership in the conceptualization, design, implementation, and delivery of commercial software solutions for 30 years. Phil has led software development teams in diverse medical applications including cardiac ablation, hip replacement, knee replacement, cranial and spine navigation, PACS, mammography, and computer-aided diagnosis of cancer in breast, liver, and prostate. Prior to joining ClearPoint Neuro, he was a Senior Software Architect with Merge Healthcare. Phil holds an Honors BMath from the University of Waterloo.
Ernesto Salegio, PhD
Vice President, Segment Leader Translational & Pre-Clinical Research
Ernesto joined ClearPoint Neuro in March 2021. He brings over 20 years of experience in translational neuroscience with direct pre-clinical neurosurgery expertise delivering therapeutics to the brain, spinal cord and cerebrospinal fluid. He has over 16 years of combined experience in the field of AAV gene therapy, stem cell therapy, image-guided platforms, small/larger molecules and neurodegenerative disorders. Dr. Salegio has served as a study director for more than 11 years in nonGLP studies, as well as in safety/tox GLP studies and has worked with industry and academic partners from study conception to IND-approval. During his career, he has led cross-functional teams, strategic partnerships, studies investigating novel therapeutics (AAV libraries), biomarker identification indicative of therapeutic benefit and device development of MRI-compatible hardware. He has authored more than 32 peer-reviewed publications and holds a bachelor's in Behavioral Psychology, a Bachelor's in Neuroscience (with honors) and a Ph.D. in Neuroscience/Inflammation from Flinders University of South Australia.
Megan Faulkenberry
Vice President of Quality
Megan Faulkenberry joined ClearPoint Neuro in August 2020 as Senior Director of Quality. She has worked in the medical device industry for over 16 years, starting her career at Stryker Endoscopy as an R&D engineer. She then pivoted to quality engineering as a member of the Stryker Endoscopy Advanced Engineering team, focusing on various arthroscopic and laparoscopic surgical device development projects. Megan has since held various Design Assurance positions at Volcano and Royal Philips, most recently as Senior Manager of Design Assurance where she managed a global team responsible for quality engineering support for new product development projects as well as sustaining projects within the Philips Image Guided Therapy Devices division. She holds a Bachelor of Science degree and a Master of Science degree in Biomedical Engineering from University of Miami.
Mary McNamara-Cullinane
Vice President of Regulatory Affairs
Mary joined ClearPoint Neuro in August 2022. She has over 25 years of regulatory experience in the medical device, diagnostics, and biotech industries. She has successfully authored over 170 510(k)s/responses, multiple PMAs, De Novo submissions, Breakthrough device designations, and has been responsible for several clinical trials. In addition, she has strong regulatory knowledge of global regulatory practices and registrations in Europe, Korea, and Australia having worked on many technical files and CERs. Most recently, Mary was Senior Vice President of Regulatory at Alira Health responsible for management of all medical device/combination product strategies, submissions, and FDA meetings. Prior to that position, she was responsible for US regulatory strategy at Intrinsic Therapeutics, VP of Regulatory & Clinical Affairs at Echo Therapeutics, Director of Regulatory Affairs at Z-Medica, and Director of Regulatory Affairs & Quality Assurance at Molecular Biometrics. Before her time at Molecular Biometrics, Mary was in regulatory consulting for 17 years at Medical Device Consultants, Inc.