ClearPoint Neuro Announces Exclusive Multi-Year Licensing Agreement with UCSF for Innovative Intra-Cerebral Cellular Delivery Platform
SOLANA BEACH, Calif., March 28, 2023 (GLOBE NEWSWIRE) -- ClearPoint Neuro, Inc. (NASDAQ: CLPT) (the "Company"), a global therapy-enabling platform company providing navigation and delivery to the brain, today announced an exclusive multi-year licensing agreement of intellectual property from UC San Francisco (UCSF) through its Innovation Ventures group to develop and commercialize a radially branching cellular delivery device for use both in the Operating Room under fluoroscopy/CT guidance and under MRI guidance.
"This invention will help clinicians guide the delivery of biologic therapies — from stem cell transplants to gene therapy vectors — to specific locations in the human brain with real-time image guidance," said Dr. Daniel Lim, MD, PhD, Professor of Neurological Surgery at UCSF. "By helping surgeons tailor biologic delivery to individual patient anatomy and specific diseases, I hope that this invention can contribute importantly to the successful treatment of neurological disorders such as Parkinson's disease." Dr. Lim and colleagues published preliminary pre-clinical results in Molecular Therapy demonstrating successful deposition of cells to multiple targets using the radially branched deployment device in the MRI, guided by the ClearPoint Neuro Navigation platform.1
UCSF's Innovation Ventures group leads business development and licensing efforts on behalf of UCSF. Under the terms of the agreement, the Company will develop, obtain regulatory clearance, and commercialize in key geographies the intracerebral cellular delivery device designed by Dr. Lim.
"Technical limitations of devices and surgical strategies to successfully deliver therapeutic agents to precise targets have plagued cell therapy trials for decades," stated Jeremy Stigall, Executive Vice President and GM of Biologics and Drug Delivery at ClearPoint Neuro. "We are delighted to partner with UCSF to bring this innovative delivery platform to our pharmaceutical partners working on cellular therapy. We believe that, when combined with our ClearPoint system and software, Dr. Lim's exciting cell delivery platform could potentially empower predicable and precise delivery of cells into different anatomical targets using various image-guidance technologies. This innovative approach will allow cellular delivery at facilities that do not have access to MRI and will also expedite therapeutic delivery and ultimately patient recovery."
About ClearPoint Neuro
ClearPoint Neuro's mission is to improve and restore quality of life to patients and their families by enabling therapies for the most complex neurological disorders with pinpoint accuracy. Applications of the Company's current product portfolio include deep brain stimulation, laser ablation, biopsy, and delivery of drugs, biologics, and gene therapy to the brain. The ClearPoint® Neuro Navigation System has FDA clearance, is CE-marked, and is installed in more than 65 sites in North America, Europe, and South America. ClearPoint Neuro is partnered with more than 50 biologics/pharmaceutical companies, academic centers, and contract research organizations, providing solutions for direct CNS delivery of therapeutics in pre-clinical studies and clinical trials worldwide. To date, more than 6,000 procedures have been performed and supported by the Company's field-based clinical specialist team, which offers support and services to our customers and partners. For more information, please visit www.clearpointneuro.com.
Forward-Looking Statements
Statements in this press release concerning the Company's plans, growth and strategies may be forward-looking statements within the context of the federal securities laws. Statements regarding the Company's future events, developments and future performance, the size of total addressable markets or the market opportunity for the Company's products and services, as well as management's expectations, beliefs, plans, estimates or projections relating to the future, are forward-looking statements within the meaning of these laws. Uncertainties and risks may cause the Company's actual results to differ materially from those expressed in or implied by forward-looking statements. Particular uncertainties and risks include those relating to: the impact of the COVID-19 pandemic, global instability, supply chain disruptions, labor shortages, and macroeconomic and inflationary conditions; future revenue from sales of the Company's ClearPoint Neuro Navigation System and other new products offered by the Company; the Company's ability to market, commercialize and achieve broader market acceptance for the Company's ClearPoint Neuro Navigation System and other new products offered by the Company; the ability of our biologics and drug delivery partners to achieve commercial success, including their use of our products and services in their delivery of therapies; and risks inherent in the research, development, and regulatory approval of new products. More detailed information on these and additional factors that could affect the Company's actual results are described in the "Risk Factors" section of the Company's Annual Report on Form 10-K for the year ended December 31, 2022, which has been filed with the Securities and Exchange Commission.
1 Silvestrini MT, Yin D, Martin AJ, et al. Interventional magnetic resonance imaging-guided cell transplantation into the brain with radially branched deployment. Mol Ther. 2015;23(1):119-129. doi:10.1038/mt.2014.155
2 Funding for this research came, in part, from the California Institute for Regenerative Medicine (RT2-01975).
A video accompanying this announcement is available at: https://www.globenewswire.com/NewsRoom/AttachmentNg/69262df6-e6cf-4483-8de7-79e3f386b14d

Contact:

Media Contact – UCSF
Laura Kurtzman, Senior Public Information Representative
(415) 476-3163
Laura.Kurtzman@ucsf.edu

Media Contact – ClearPoint Neuro
Jacqueline Keller, Vice President of Marketing
(949) 900-6833
info@clearpointneuro.com

Investor Relations – ClearPoint Neuro
Caroline Corner, PhD
ICR Westwicke
ir@clearpointneuro.com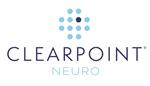 Source: ClearPoint Neuro, Inc.

Released March 28, 2023