ClearPoint Neuro Extends Software License and Research Agreement with Philips to Include Fully Automatic Subnuclei Segmentation for DBS
SOLANA BEACH, Calif., April 11, 2023 (GLOBE NEWSWIRE) -- ClearPoint Neuro, Inc. (NASDAQ: CLPT) (the "Company"), a global therapy-enabling platform company providing navigation and delivery to the brain, today announced further expansion of its worldwide license and research agreement with Philips, a global leader in health technology, to add subnuclei segmentation applied to MRI, and potentially CT scans, for use in the operating room. The design goal of the ClearPoint Maestro® Brain Model is to enable highly accurate ClearPoint interventions under both MRI and CT guidance by facilitating patient-specific, multi-modal fusion for accurate target identification and trajectory planning.

"Extending our software collaboration with Philips beyond the subcortical brain regions in Maestro to include segmentation of subnuclei from MRI is key to our planned expansion into the operating room," commented Joe Burnett, President and CEO of ClearPoint Neuro. "ClearPoint has built our brand based on our unique suite of MRI Guidance hardware and software and with more than 10 years of experience and 6,000 cases, we have learned a lot under challenging conditions. We continue our progression as a platform neuro-navigation company by leveraging what we have learned in the MRI and applying that learning to other surgical arenas in the hospital. This new agreement with Philips will optimize the computational speed of Maestro and enable the fully automatic segmentation of clinically approved deep brain stimulation targets (DBS) including the globus pallidus internus (GPi), the subthalamic nucleus (STN), the ventral intermedius nucleus (VIM), and the anterior nucleus of the thalamus (ANT). DBS targets planned in the space of a pre-op MRI can be mapped to plans in an operating room surgical environment using other interventional modalities like CT. This will allow surgeons to select which patients benefit from CT compared to MRI based on their presentation, but still take advantage of many unique and valuable features of the ClearPoint platform."
ClearPoint Maestro Brain Model emerged over 10 years ago from research aimed at detecting subtle volumetric and shape abnormalities in patients with mild traumatic brain injury. That first study was featured on the cover of the Journal of Neurotrauma. The unique methodology of the brain model combines deformable surfaces with active shape models and machine learning. More importantly, it provides point-based correspondence longitudinally and across patients. Cross-validation on more than 1,000 scans demonstrated highly reproducible results with sub-millimeter accuracy and normative values from 560 healthy subjects provided reference ranges for patient-specific assessments. Maestro was FDA cleared in 2022 and is currently in limited market release at select U.S. academic medical centers and in pharmaceutical clinical trials.
About ClearPoint Neuro
ClearPoint Neuro's mission is to improve and restore quality of life to patients and their families by enabling therapies for the most complex neurological disorders with pinpoint accuracy. Applications of the Company's current product portfolio include deep brain stimulation, laser ablation, biopsy, and delivery of drugs, biologics, and gene therapy to the brain. The ClearPoint® Neuro Navigation System has FDA clearance, is CE-marked, and is installed in more than 65 sites in North America, Europe, and South America. ClearPoint Neuro is partnered with more than 50 biologics/pharmaceutical companies, academic centers, and contract research organizations, providing solutions for direct CNS delivery of therapeutics in pre-clinical studies and clinical trials worldwide. To date, more than 6,000 procedures have been performed and supported by the Company's field-based clinical specialist team, which offers support and services to our customers and partners. For more information, please visit www.clearpointneuro.com.
Forward-Looking Statements
Statements in this press release concerning the Company's plans, growth and strategies may be forward-looking statements within the context of the federal securities laws. Statements regarding the Company's future events, developments and future performance, the size of total addressable markets or the market opportunity for the Company's products and services, as well as management's expectations, beliefs, plans, estimates or projections relating to the future, are forward-looking statements within the meaning of these laws. Uncertainties and risks may cause the Company's actual results to differ materially from those expressed in or implied by forward-looking statements. Particular uncertainties and risks include those relating to: the impact of the COVID-19 pandemic, global instability, supply chain disruptions, labor shortages, and macroeconomic and inflationary conditions; future revenue from sales of the Company's ClearPoint Neuro Navigation System and other new products offered by the Company; the Company's ability to market, commercialize and achieve broader market acceptance for the Company's ClearPoint Neuro Navigation System and other new products offered by the Company; the ability of our biologics and drug delivery partners to achieve commercial success, including their use of our products and services in their delivery of therapies; and risks inherent in the research, development, and regulatory approval of new products. More detailed information on these and additional factors that could affect the Company's actual results are described in the "Risk Factors" section of the Company's Annual Report on Form 10-K for the year ended December 31, 2022, which has been filed with the Securities and Exchange Commission.
Photos accompanying this announcement are available at:
https://www.globenewswire.com/NewsRoom/AttachmentNg/dd2dcfc2-3479-479f-8d60-a2e54185d59f
https://www.globenewswire.com/NewsRoom/AttachmentNg/11adb100-71c5-4809-bed9-7cfa3c1e6fcd

Contact:

Media Contact – ClearPoint Neuro
Jacqueline Keller, Vice President of Marketing
(949) 900-6833
info@clearpointneuro.com

Investor Relations – ClearPoint Neuro
Caroline Corner, PhD
ICR Westwicke
ir@clearpointneuro.com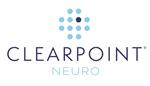 ClearPoint Neuro Maestro Brain Model Fully Automatic Subnuclei Segmentation for DBS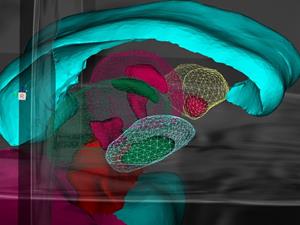 ClearPoint Neuro Maestro Brain Model Fully Automatic Subnuclei Segmentation for DBS
ClearPoint Neuro Maestro Brain Model Fully Automatic Subnuclei Segmentation for DBS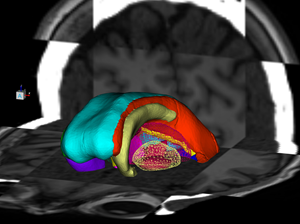 ClearPoint Neuro Maestro Brain Model Fully Automatic Subnuclei Segmentation for DBS
Source: ClearPoint Neuro, Inc.

Released April 11, 2023